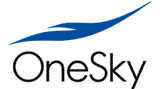 OneSky Jets is one of the leading independent brokerage companies on the market for private flights. Providing over 2,000 approved charter flight operators as well as various choices of aircrafts, OneSky Jets is renowned for its focus on personalised satisfaction.
Why Choose OneSky Jets?
OneSky Jets is recognised for its distinguished service in technology and competitive pricing. With a simple and easy search tool planner and its collaboration with the top charter plane companies, this allows travellers to find the best private flights at the most affordable prices. OneSky Jets even boasts that their private flight prices are affordable for family use, not just for business. With its carefully selected charter operators assuring safety in aviation, and its unique Latitude membership program for frequent flyers, OneSky Jets certainly exceeds its reputation in offering an exceptional service.
Why NOT to choose OneSky Jets?
This charter plane company may not be suitable for infrequent flyers as in order to get the best service out of OneSky Jets it is advisable to sign up for the Latitude program, and therefore it will not be worth paying the membership cost, especially for a one off flyer. Furthermore, OneSky Jets has been criticised in the past for deceptive and misleading practices, and also misrepresenting itself as an air carrier. Although its dispute with the US Department of Transportation has now been settled, some may still be reluctant to use a company that has been shady in the past.
Top Private Jet Brokers
Coming soon